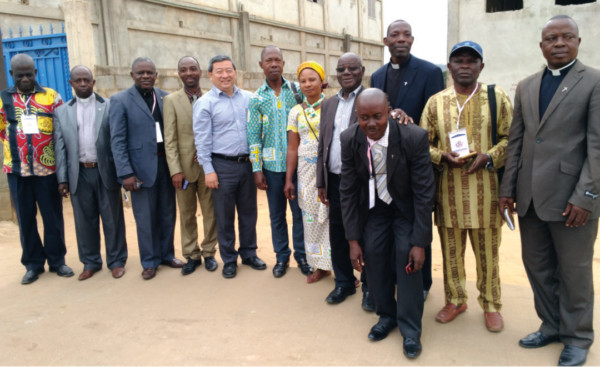 By Jackie Socha and Priscila Yanagihara
A Founding Father of C&MA Angola
God uses the unlikeliest of candidates to be messengers of His Gospel. In the country of Angola in Africa, Isai Mabengi was one of those unlikely candidates. A.B. Simpson, the founder of The Alliance, sent the first group of Alliance missionaries to Cabinda, Angola in 1884. Unfortunately, their first efforts of church planting were not successful. But Angola was not forgotten in the minds and hearts of The Alliance. And though church planting in Angola took decades and cost some their lives, God had a plan.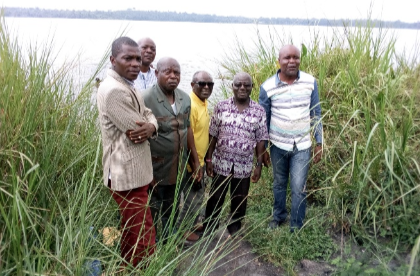 In the early 20th century, God took a dangerous man, confronted him with the truth, turned his life around and sent him forth to preach the Gospel. Sound familiar? Isai Mabengi was a leader of the native police force working to meet the demands of the Congo Free State, a ruling group that has gone down in history for their ruthlessness. Experts estimate that 10 million deaths occurred during this era. However, through a group of Alliance missionaries, God confronted the cruel heart of Mabengi and he ended up giving his life to Christ.
After his encounter with Christ, Mabengi's life took a drastic turn and he dedicated his life to the preaching of the Gospel. Some years later, he founded and pastored a church in Ndingi, a few kilometers from Mayombe, a region in Cabinda. The legacy of his ministry and church is what we see today as C&MA Angola. Mabengi was instrumental to the establishment of The Alliance in Cabinda, Angola.
The Legacy of Isai Mabengi – 2017 ICCA Highlights
Today, ICAA (Igreja Cristã de Aliança em Angola – the C&MA National Church of Angola) is recognized by the government and in good standing with its leaders. Our AWF President, Jura Yanagihara, visited Angola in September of this year and reports that:
Leadership: The ICCA (Alliance Church of Angola) is doing very well under the leadership of Rev. Alberto Nguala, with the support of the Rev. Andre Conga da Costa.
ITACA: 14 students graduated from ITACA, a theological institute reestablished in partnership with the Brazilian C&MA. They now have around 20 students.
Expansion: The ICCA is aiming at expanding south. They are currently concentrated in Cabinda, which is a region physically separated from Angola, formed by an ethnic group connected to the Congolese people.
Government Standing: The AWF team was received by the Governor of Cabinda at the Sunday worship service, a service that was attended by the governor and all of his cabinet members, demonstrating the strong relationship that the Alliance has with the local government.
Historical Site: The Mboka Mission site, a church established by the U.S. Alliance in 1905, has been named a historic site by the government and will receive government funds for reconstruction and maintenance.
Jura Yanagihara contributed to this article. Historical data taken from the book "The History of the C&MA Mission in Cabinda from 1885 to 1957"; by missionary and pastor David P. Jones, 2016.