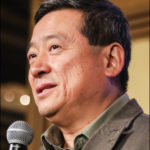 During the 2016 AWF Convocation in Bangkok Dr. Jura Yanagihara was elected as new President. Dr. Yanagihara has experience in many areas, one of which was President of the national Alliance Church in Brazil.
The international Alliance family is deeply grateful that God provided a highly qualified servant-leader. Jura Yanagihara will take over from Arie Verduijn, who will step down in January 2017 after three consecutive four-year terms.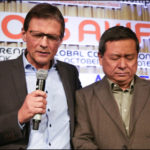 The picture shows Jura being prayed for by Arie. For more information on Dr. Yanagihara see the short resume below.