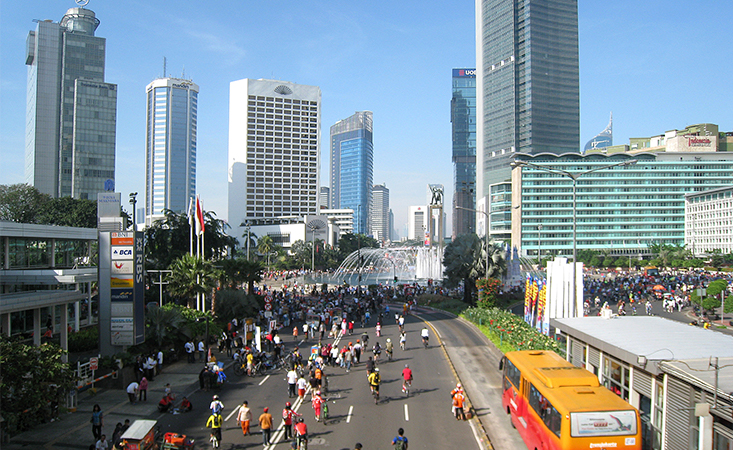 Indonesia
Gospel Tabernacle Church of Indonesia
President: Rev. Dr. Daniel Ronda
Email: gkiipusat@gmail.com
Adress: Jambrut, n° 24 Jakarta Pusat, 10430 Indonesia
Phone: 021-31902510
First of all, we in Gereja Kemah Injil Indonesia (C&MA), give thanks for His help
this past year of 2013. With thanksgiving we would like to report the following:
NUMBER OF CHURCHES:
Gereja Kemah Injil Indonesia
Founder: Dr Robert Alexander Jaffray Beginning date: February 28, 1928
CHURCH SPLIT:
In 1996 GKII Papua experienced a church split with around 250 churches
breaking off. Some of the churches have returned to GKII but there are still major
consequences because of the split.
MINISTRY AMONG THE UNREACHED PEOPLES' GROUPS:
• GKII and the CMA of Indonesia have commissioned evangelists, under the
Program 2016 (20 "churches" by the year 2016) to reach some of the unreached
people groups.
• GKII is partnering together with the C&MA Church of Hong Kong to reach/
minister to the many Indonesian domestic workers living/working in Hong Kong. GKII
has commissioned two families and one single worker for that ministry in Hong Kong
and are preparing to send another single worker in the near future.
THE STATISTICS (2015)
1729
Total Organized Churches
506
Total Unorganized Churches & Church Planting
470K
Total Inclusive Membership
3878
Licensed Ministers (Unordained)
7
Missionaries / International Workers
45
Number of Bible Colleges & Seminaries
Number of TEE (Extension) Programs
Total Residential Students
876
Total TEE Program's Students
15
Secondary Bible Schools
Include more lines for other statistics